Artika is a Barcelona-based fine arts publisher. The company works in collaboration with renowned artists to create handmade, limited edition books. Placing the highest emphasis on quality and detail, the pieces provide rare insight into the artists' style & vision.
This article will take about 3 minutes to read
In simple terms, Artika is a book publisher. However, in actuality, the company is part publisher, part artist, as well as part historian. Founded in 2003, Artika has spent over a decade creating unique literary pieces. These editions celebrate the work of artists both new and old. Working in strong collaboration with these artists, Artika publishes pieces that celebrate, explore, as well as expand the essence and expression of the artist. The books often include never-before-seen works, study books, or entirely new creations. They are not only an accompaniment to the artist's work, but are a piece of art in their own right.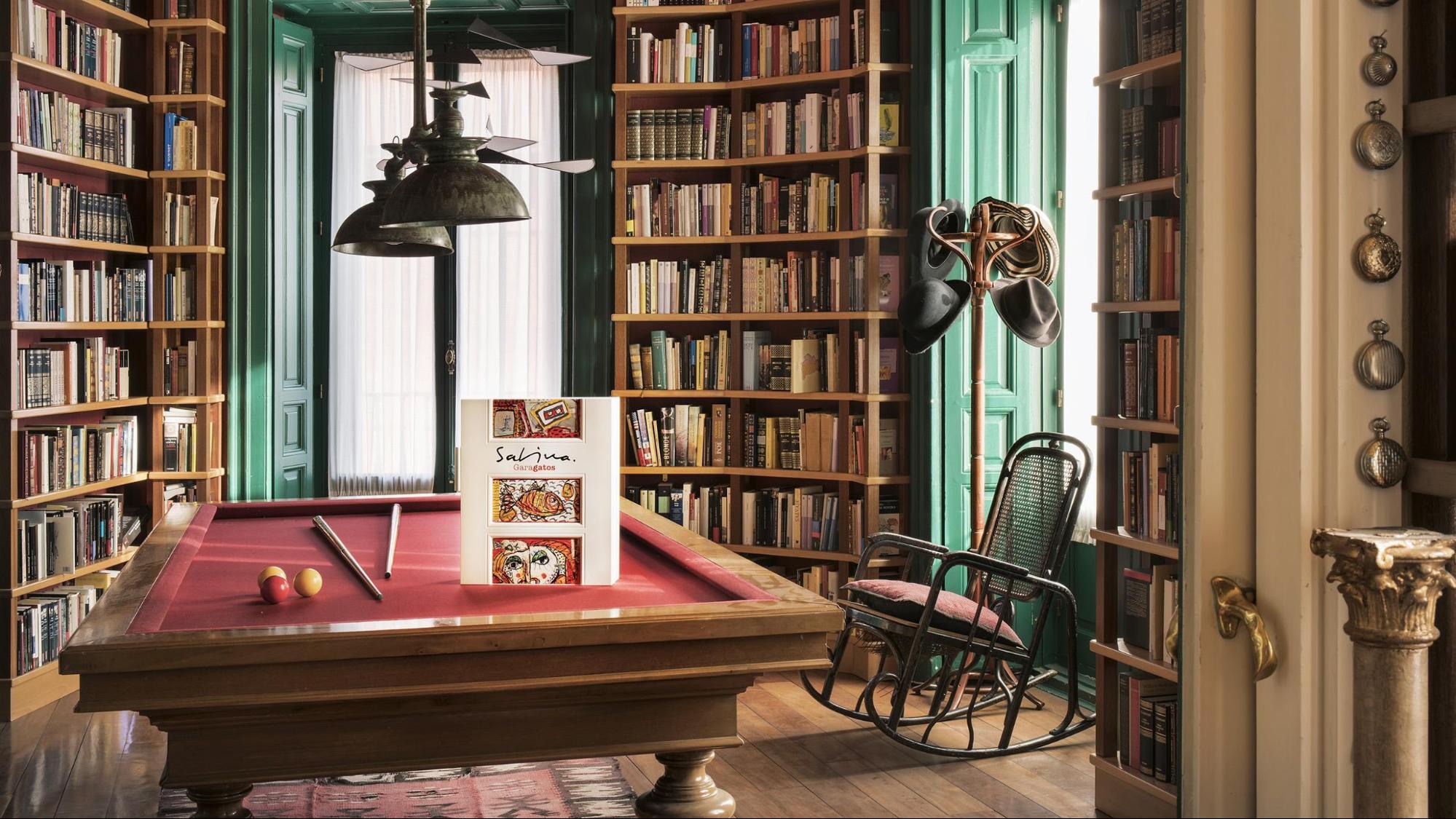 Garagatos by Joaquín Sabina
In today's reality of mass production, Artika's commitment to the detail and authenticity of its products makes it an anomaly. However, the global handicrafts market value (referring to handmade products that are representative of the culture and traditions of a country or region) reached $663.9 billion USD in 2019. Perhaps more companies should be following Artika's lead. 
Trends in the industry reflect the changing values of consumers. Sustainable production practices are being heavily emphasized. This places a higher demand on locally produced and handmade pieces. More than ever, customers are concerned with the story behind a product as well as the experience that comes with its purchase.
Curating the Essence of an Artist
"Each artist plays a significant role in the creation of the piece," shares Artika director, Marc Buil. "In this way, we create a new medium for them to share their vision and talent. In the case that the artist is deceased, we work closely with the galleries and foundations who own the rights to their work." The latter refers to several of Artika's sold-out collections which include the works of Francisco de Goya, Salvador Dali, and Vincent Van Gogh.
Desastres De La Guerra by Francisco de Goya
The art books are a carefully curated extension of the artist's own vision, experience, and technique. Created with extraordinary care, each piece is entirely handcrafted.
"Every aspect of what we create is handmade in Spain," explains Buil. "Nothing is mass-produced or made in China. Each concept is unique and the materials we use, be it wood, fabric, polycarbonate, etc. are chosen to best represent the vision."
"Many years ago, I did books myself, artist's books you could call them," shares Jaume Plensa, renowned sculptor & artist behind Artika publication Jaume Plense 61. "They were limited edition, something to explore the boundaries of this idea that something you can hold in your hands could be art. Artika found an amazing combination of that. Something private for an artist and something much more general for a larger audience. That combination is something really extraordinary."
Take the latest Artist – Book as an example…
Blood Wedding by Lita Cabellut
Entitled "Blood Wedding", the piece was created in collaboration with Spanish artist Lita Cabellut. A visual interpretation of the famed theatre piece written by Federico García Lorca, the art-book includes exclusive pieces by Cabellut.
As Art Agenda Announcements explains, "[The] 120-page, hand-sewn book, which took four years to complete, is a limited edition run of 1998. The book's 31 die-cut prints are exact reproductions of the original artwork created for this project and are printed on high-quality embossed paper. The prints, which are mounted by hand, are attached to the pages with three drops of glue to avoid deterioration and to maintain a high level of integrity. In addition, the unique prints are accompanied by a quote from García Lorca's text. Each book, which is signed by the artist, contains a notarial deed, numbered by hand that certifies the uniqueness of the piece".
With over 26 books published to date, each as meticulously crafted as Lita Cabellut's "Blood Wedding", Artika's work is second to none. At around €4,500 per piece, it might be one of the most expensive books you own. However, those familiar with the cost of art may see things differently.
"For some of our clients, the books are an addition to their collection. A way to further explore the vision of an artist whose pieces they own," share Buil. "For others, this is an affordable way to own a piece by an artist they admire."
Making Art Accessible
This sentiment has become even more pertinent during the times of COVID-19. With museums closed around the world, people are investing in items that bring beauty into their homes. Artika is responding to this need by focusing its efforts on its growing e-commerce platform. Through video chats and conversations, the company is ensuring that clients still receive the same level of care as well as personalized attention through digital platforms.
With sales expanding through digital channels, Artika has also seen growing awareness in international markets. Based in Barcelona, the company has, to date, worked primarily with Spanish artists. As a member of Opportunity Network, Marc Buil is looking towards partnerships in North America as the next step in the company's global development.
Botero's Women by Fernando Botero
"After 15 years of great success, publishing artists books about renowned Spanish artists like Picasso, Dalí, Miró, Tàpies, Plensa, and Barceló, and having sold out all our previous editions, we [are moving towards] the idea of introducing ARTIKA to the North and Latin American public," explains Buil. "We have already begun incorporating Latin American artists such as Fernando Botero, and are currently working with the best artists in the American continent to introduce great new additions to our collection very soon."
To view available pieces in the Artika collection, click here
For partnership interests, connect via Opportunity Network