OPPORTUNITY NETWORK FOR PRIVATE EQUITY AND VENTURE CAPITALS
Originate proprietary deal flow and help your portfolio companies grow
Source investment opportunities directly from CEOs
Simple and reliable deal matching for your business
Proprietary deal flow
Source proprietary deal flow before it hits the market.
Connect to principal decision makers
52,000+ qualified CEOs in 130+ countries.
Vetted members
All members go through KYC, anti-money laundering and sanctions lists vetting by financial institutions.
Closing your round in a timely way and moving on to deploy your capital is critical.
Post your financing opportunities on Opportunity Network and access thousands of funds, family offices and UHNWIs.
Find LPs and alternative financing sources efficiently by skipping middle-men and connecting directly with decision makers.
Source unique investment deals
Meet your investment objectives with direct access to investment and real estate deals in over 130 countries. Set your industry, geography and deal size preferences to meet your investment mandate.
When you are ready to make contact, Opportunity Network connects you directly with the principal decision maker behind every deal.
Find companies that meet your investment mandate and deploy your capital efficiently. Opportunity Network allows you to source deals before they hit the market.
Set your preferred deal size, industry and geography to receive alerts the moment new opportunities matching your criteria are posted.
Find buyers for your portfolio companies
When the time comes to sell, connect directly with interested buyers and skip the intermediaries.
Opportunity Network helps you close your fund when you need to with direct access to thousands of vetted CEOs and Investors.
Grow your portfolio companies
Grow your portfolio companies by sourcing the right procurements, distribution and licensing deals.
The CEOs of your portfolio companies can leverage Opportunity Network to find the strategic deals they need to grow their companies.
What MEMBERS ARE Saying
Over 52,000 leaders are already accelerating their success worldwide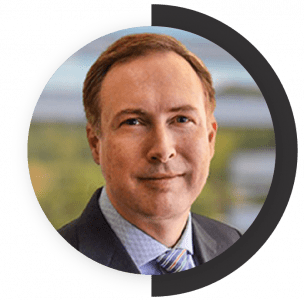 "In my experience, the global scale of Opportunity Network makes it unique and unlike any other platform I've seen before."
John Willert
Managing Director, Capital Partners
Is the network a good fit for your business goals?