"The global scale of Opportunity Network makes it unique and unlike any other platform I've seen before."
John Willert
Managing Director, Capital Partners
What MEMBERS ARE Saying
Over 45,000 leaders are already accelerating their success worldwide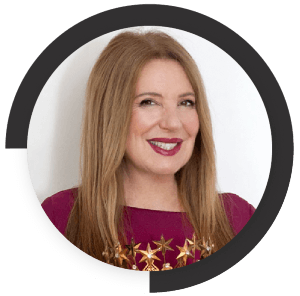 "With Opportunity Network, you know that your brand philosophy, your image, and your products are valued and taken care of."
Sara Navarro
CEO & Entrepreneur
"We made a connection within 72 hours of joining Opportunity Network, which continues to be an ongoing partnership."
Ludwig Segers
CEO Segers International Transport
"What I like most about the Opportunity Network platform is the level of confidence that one can have to do business."
Sebastián Campos
Director, Induacril
"The platform gives me the opportunity to do more proactive outreach & to generate more conversations, multiplying my lead growth."
Noah Rosenfarb
Real Estate Investor
"I would 200% recommend it! Opportunity Network allows us to globalize our company and go beyond our local market."

Fabia Silva
CEO Dronak
"Opportunity Network has connected us with international companies with which we have created real business partnerships"
Kevin Olsen
CCO, Margistics
"It's a vetted business environment where you can be networking with trustworthy CEOs and top managers from all over the world. That's why I like it because from reliable partners come reliable long-lasting business relationships."
Massimo Sensi
Cantine Sensi CEO
"Opportunity Network gives us a chance to increase the visibility of our business in the international market. It's a much more qualified and secure platform than others in terms of establishing quality relationships with CEOs and decision makers."
Deniz Ozcan
Chief Marketing Officer, Tursam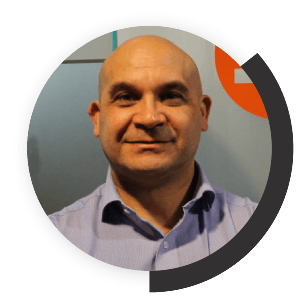 "Through Opportunity Network, we have been able to contact different vendors who would have been very difficult to connect with otherwise. We are building partnerships with them and expanding our business internationally."
Juan Antonio Duran
General Manager, ST Computación
Technology, B2B Services, AI
"Opportunity Network suits our company really well as we are always open to discovering new business opportunities. We just got started, but I can already see how it can help me find new business partners and help me with the future development of my company."
Adam Guzdek

Founder and Managing Director, Silesia Advertising Agency and Target Sound SC
Concerts, Sound, Event Management
"I always look for tools that allow me to promote my company and meet new partners. This is what Opportunity Network has allowed me to do. This tool, and the provided support, make business development easier and allow for discovering new perspectives."
Mariusz Klementowski
CEO, AmerPharma
Food & Beverage, Sports Nutrition
"Opportunity Network really supplemented my whole travel/conference calendar as I could drop meetings in and coordinate with connections ahead of time. This was the real "Aha!" moment for me, the realization that this is a platform that I should be using more, opening up new & interesting relationships – all over the world…"
James F. Kenefick
Managing Partner, Azafran Capital Partners
Investment, Venture Capital
"After 15 years of success in Spain, we are moving towards expansion in North & Latin America. Opportunity Network is helping connect us to relevant contacts and support our expansion."
Marc Buil
Global Director, Artika
"Every member is vetted by a financial institution before being granted access to the platform. Thanks to Opportunity Network, we can discuss business in a safe and trustworthy manner."

Cor de Graaf
Co-Owner & Director, 3P Group
Oil & gas, technical, energy, chemical and petrochemical
"Broadway is not typically a digital business but when the need arose Opportunity Network helped us make that transition by connecting us to resources outside our personal networks."
Sue Gilad 
Founder of Broadway Custom
Broadway, Theatre, Youth Education
"Within the first week we received connections. I added a post and got a quick response from a company in the industry. It turned out that we knew each other already from a conference, but it was only on the platform that we discovered the potential for a partnership in a slightly different area."
Marcin Janaszek
Vice President, Janaszek Electric
Electric, Energy, manufacturing & production, Railway Installation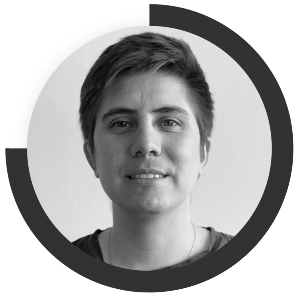 "As a holding we are constantly looking for different business opportunities in different industry sectors. Opportunity Network has allowed us to expand our global network and we have connected with providers and clients that we wouldn't have had access to otherwise. It is a really powerful and intuitive tool to satisfy our business needs."

Tomas Charme
CEO, WABO (part of Jatoga SPA Holding)
Telecommunications, Real Estate, Finance, IT
"What I like about Opportunity Network is that it is a reliable, trustworthy network – all members have been screened. I know that I will get directly in touch with other decision-makers from reliable and carefully selected companies. This also allows me to finalise a deal in a faster way than normal."

Director, Recomedic S.C.
Manufacturing & Development, Medical Equipment
"The platform is easy to use, the 28 000+ members allow me to acquire many more customers, and my account manager is always there to help me."
Director, FLM S.C. P. Potoczek, T.Potoczek
Fashion, Shoes, Sportswear Wholesale
"Opportunity Network really values the personal relationship with its members. It's nice to know that I can fulfil specific business needs in a simple, digital way."


Co-Owner, Centrumelektroniki
"Whether facilitating  collaboration or connecting to investment partners, Opportunity Network is the hub of humanity during these challenging times."
Jackie Iversen
Founder & CEO, Sen-Jam Pharmaceuticals
"After publishing our business deal on the platform, we received a connection request within 24 hours from a counterpart with whom we are discussing long-term business."
Thorwald Nienhuis
Sales & Partnership Director, Brockmeyer Jobmarketing
Recruitment, B2B Services
"Technology platforms such as Opportunity Network are essential for the expansion and dissemination of new businesses. When you negotiate with vetted possible partners, deals are more likely to be made. You know these people can be trusted."
Javier Kuhlmann
Commercial Director of 

Cointer
Infrastructure Investment
"Opportunity Network has a unique way of creating connections between buyers and sellers which maximizes the chances of business success. It's not simply another business website. I have yet to come across a similar business model from any other company."
Sandeep Tandon
Director, DST Industries
Vehicle Manufacturing Services
"Opportunity Network is not your usual trading service. The service that it offers to its customers, the support, and the high level of customer care make it a standout. We have felt supported by our Account Manager since our first day on the platform."
Donato Matteo Forte
Founder, CEO & Sales Manager, Treeffe Coop
"For many years we relied on traditional business matchmaking tools like exhibition and fairs. However, we understand now more than ever the need for alternative digital tools. Thanks to Opportunity Network we have the chance to find partners around the world remotely and with lower expenses."
Olga Konovalova
Marketing Manager, Parus Electro
"Opportunity Network is a great resource to get investor eyeballs on my business. The platform connected me with skilled investors and allowed me to raise $300,000 of seed capital for my robotics company in only 2 posts."
Joe Tagliente
CEO Lenrock Management Group
Investment, Venture Capital
"Digital platforms are a key way in which we provide our investors with a competitive edge in a cost-sensitive and technology-forward industry. Through Opportunity Network we're able to meet interesting people who can be powerful business connections."
Simon Gillett
CEO & Managing Partner, GAIFF
Private Equity, Investment
"As we seek new partners to shift our supply chain and accomodate new constraints, we're connecting increasingly via digital platforms."
Ivan Mangone
General Manager, Progetti Medical Equipment
Medical Equipment, Healthcare, Medicine
"Opportunity Network provides easy accessibility. I am notified of opportunities related to my business, and can immediately gauge those of greatest interest. This is a beneficial service that connects me with companies all around the world!"
Fatih Kaya
Export Manager, Denka Metal A.S.
Steel production & Manufacturing
"The network has helped us to be agile when it comes to covering our business needs. It's an interesting match because it not only allows you to sell but also to buy."
Estela Sanchez
General Director of Dicomol
"Especially during the pandemic, Opportunity Network helps companies to grow their businesses and to prevent the impact of any economic risk that they would face."
Aziz Can
Board member, ACK Lighting
Manufacturer, Trade, Lighting import/export
"I recently closed a deal with a supermarket chain in Chile, proof that Opportunity Network is valuable in generating new business. Normally, access to decision making at the Chilean company is not widely available, but with the quality of Opportunity Network, this deal was made a reality."
Owner, Tradege
"During the pandemic and into the "new normal", my firm in Switzerland has been using Opportunity Network to find and engage with new investment opportunities in North America. This platform will be a key proprietary deal sourcing tool for us going forward." 
Rita Rekhtman
Founder & Partner
"We are looking at Opportunity Network as a gateway to reach out to partners who can associate with us on this trajectory and put Toonz on the forefront at the global level, as the number one, 360 degree kids and family entertainment company in the world."

Jayakumar P
CEO, Toonz Animation India
"I think Opportunity Network is a great tool to get opportunities abroad without having a whole department or dedicated manager for exports/finding new business opportunities abroad. With the amount of effort we put in and the outcome we got, we are very happy. I also didn't expect communication and dealing with someone so far away to be so easy."
Jan Rene Fricke
Founder, Caffezza
"The platform provides a lot of insight into potential trends and the latest breakthroughs. It's not just a one-stop-shop where you just post a deal when you have one. Opportunity Network can help you stay in the know and discover avenues for growth that you may not have considered. If you're not in that deal flow, you might miss a hidden opportunity."
Jason English
Tech Entrepreneur, CG Holdings
Investment, Oil & Gas, Technology
"There are always new opportunities, and, through the team account feature, our team is able to keep an eye on the marketplace and post and offers that we have. It's a professional platform. When you connect with someone, they answer."
Jordi Badia
CIO & CDO, Venca
Fashion, Ecommerce, catalogue sales
"Opportunity Network has changed my model to connect with opportunities. You know you are talking to a real company, a real businessman, a real opportunity that has been vetted by the platform so it's very efficient."
Camilo Salomon
Chairman of Global Impact Assets, LLC
Become a member and begin to secure solutions to your business