The digital age has provided business leaders with an opportunity to expand their networks in order to grow and diversify. Scott Gurfein, a serial entrepreneur and Managing Director of Product Equities, shared his thoughts and experience.
Prior to the pandemic, networking was predominantly a face-to-face concept. Connecting with other parts of the world incurred high costs and was time-consuming. However, thanks to the internet and ever-evolving digital technology, networking has now become easier than ever.
In today's world, with the click of a button, business professionals can connect with one another regardless of their location. Now it's possible to do business globally without spending thousands of dollars on travel expenses.
And no matter the business position you're in, when it comes to creating connections and generating leads, having a broad network is invaluable.
But how can professionals establish meaningful and trustworthy connections digitally?
Emergence of Digital Networking
There are multiple digital networking platforms available to business professionals nowadays. From common platforms like LinkedIn, to more sophisticated platforms and communities like Opportunity Network and YPO (Young Presidents' Organization).
With over 660 million users worldwide, LinkedIn has established itself as the largest networking platform, providing opportunities and connections for all types of businesses. As of 2019, the breakdown of users was 90 million senior-level influencers and 63 million decision-makers.
However, difficulty arises when sourcing targeted opportunities. In a survey conducted by Robert Half, it was found that 19% of CEOs were failing to connect with the right people when networking. This is where exclusive business clubs and communities really come in handy. By joining a more exclusive community that offers support in sourcing relevant opportunities, the entire networking process becomes more efficient.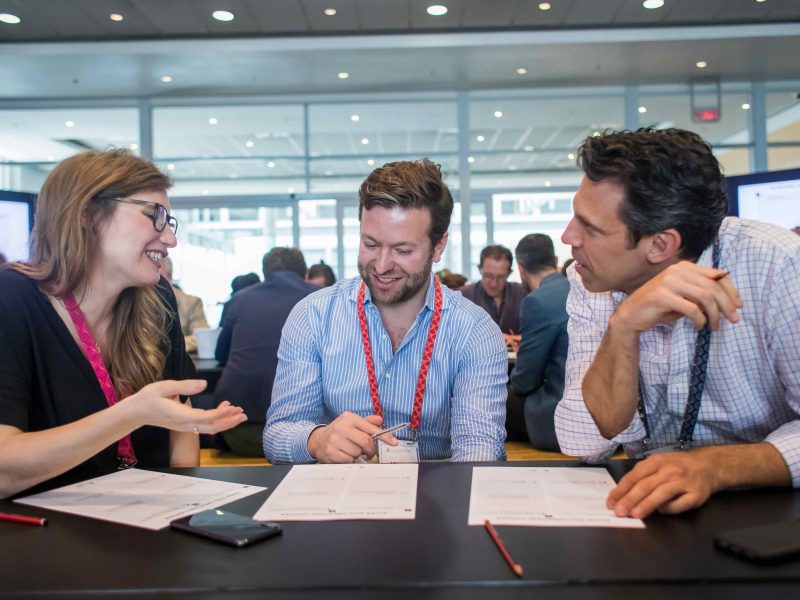 Communities like YPO and Entrepreneurs' Organization (EO) share a similar goal of helping CEOs connect with like-minded people. Members can use these networks to learn from peers and people within their respective industries.
Similarly, Opportunity Network is a valuable platform for CEOs and decision-makers to connect digitally and grow their network. Unique to Opportunity Network, CEOs are connected in real-time to actionable business needs posted by reputable business leaders.
Is Digital Networking Here to Stay?
Since the beginning of the COVID-19 pandemic, there has been a halt on business travel. Trips between offices, meetings, conventions, and trade shows are expected to remain depressed through 2023.
As businesses become more comfortable with videoconferencing, business travel might be a thing of the past. In fact, 43% of business travelers say that they expect to travel less, even after COVID-19 subsides.
Many business leaders, including Gurfein, see video conferencing and working remotely as an effective way of conducting business. Gurfein highlighted the fact that, "while the physical world has tremendous limitations, pandemic [or] no pandemic, the virtual world has no limitations. It has really opened up my universe of options, my universe of opportunities, in a way that has been incredible."
A study based on the mindsets of American workers, also concluded that 75% of participants found that working remotely made them realize how unnecessary in-person meetings were. On top of that, 54% said they aren't ready to attend in-person events or conferences for work.
As a result, despite the easing of travel restrictions, businesses are still opting to hold their events and shows virtually. In fact, according to a Forbes article written by the President of Intrado Digital Media, Ben Chodor, "there is no going back."
One of the largest trade conferences in the world, the , 2021 Consumer Electronics Show was canceled for in-person attendance. However, there were still a plethora of events for attendees to connect digitally. This meant professionals could continue networking and get the most up-to-date information on their industry regardless of their location. Other examples include the World Petrochemical Conference and The Moodie Davitt Virtual Travel Retail Expo.
Networking Insights from a Serial Entrepreneur
We asked Scott Gurfein how he approaches networking today. Gurfein has a proven record of successful entrepreneurship and has co-founded several successful companies over the years. He is a highly experienced business professional who has engaged with a range of sectors, including advertising & marketing, technology, consumer goods and finance.
Gurfein shared some insights into how he has adapted his networking methods in the current environment.
"I don't use many other sources apart from my personal network and Opportunity Network and some industry emails and newsletters to source deals. What I think is great about Opportunity Network is it extends beautifully off my personal network."

Scott Gurfein, Managing Director at Product Equities
"If we don't do a deal, it doesn't mean it was a failure. There's now a connection with someone who has common interests and common goals. That's hard to find, especially in the current times where we can not interact with each other as we did before," Gurfein explains.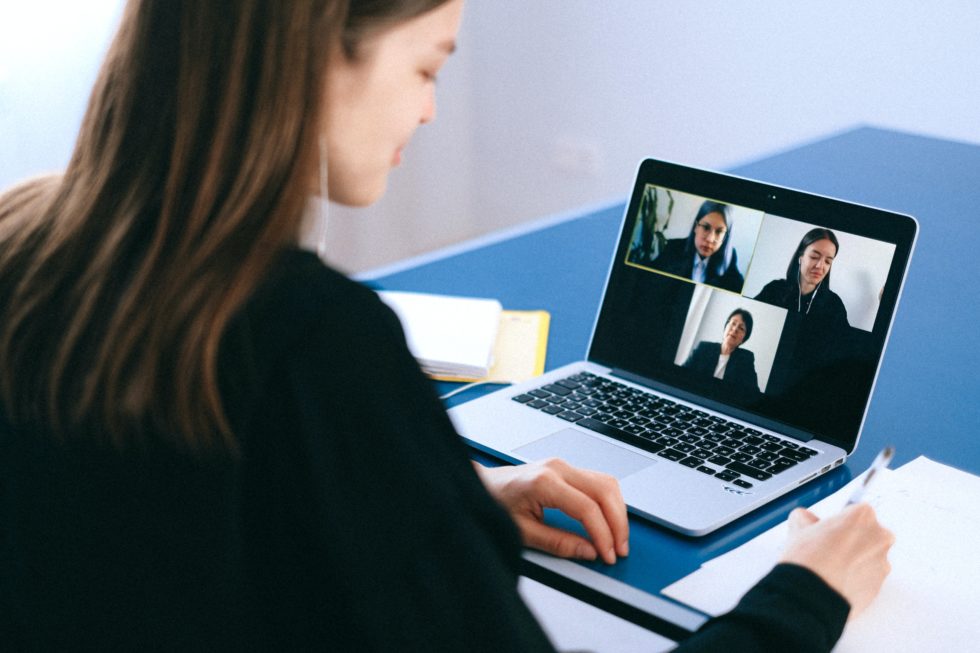 One of the primary benefits of platforms such as Opportunity Network, YPO, and EO compared to traditional networking sites is that each member is thoroughly vetted. In the case of Opportunity Network, every member with access to the platform is carefully vetted by trustworthy financial institutions. These include the London Stock Exchange, VISA, Citizens Bank, among many more.
"With fairs, conferences, and events canceled, Opportunity Network is one of the only solutions left in the market," explained Brian Pallas, CEO & Founder of Opportunity Network. "We aim to provide a way for all reputable CEOs and business leaders worldwide to keep connecting; digitally."
Keys to Successful Digital Networking
Make sure your digital profile is current
This is your opportunity for people to get to know who you are. By ensuring your company and position are clear and current, you can make the most meaningful connections.
Know your purpose
Understand why you are networking. Is it to simply grow your network for potential future connections, to land a new job role, or to source new business opportunities? When you know your purpose for networking, that will help you connect with the right people.
Give people a reason to reach out
What is special about you or your business that differentiates you from the competition? Digital networking platforms allow you to share your thoughts, engage with other posts, and promote your business or content. Take advantage of these tools to spotlight what you're doing. In Gurfein's case, he managed to secure a long-term business partnership with a fellow YPOer through a connection made on Opportunity Network.
Follow up with your connections
Finding a new connection is only half the work. The important aspect is to keep and maintain the new connection you just made. Following up can be as simple as sending a thank you email or keeping your connections up-to-date on your most recent business successes.
Don't be afraid to expand your network
Most people are comfortable with their own personal networks, and it can be unsettling to connect with people you don't know, especially virtually. However, you never know who might be out there to offer you the next best job or help you to grow your business. According to Gurfein, "Just because we may have our own networks and channels doesn't mean having more is not appealing. Of course, it's appealing!"